About Dental Bonds and Contour
For certain cosmetic irregularities, like cracks, stains, and chips, dental bonding and contouring at Rock Canyon Dental Care in Highlands Ranch, CO can provide a more beautiful and healthy smile. Dental bonding is one of the more popular cosmetic dental treatments at Rock Canyon Dental Care by our dentists that uses a liquid resin to disguise decay and imperfections. The bonding material is colored to match the real teeth so it appears invisible. Aesthetic dental bonding can also be used to make the teeth look longer. This cosmetic enhancement fills in small spaces between the teeth, and shapes and smoothes the edges for an even, natural appearance resulting in high-quality smile.
Reviews
"We recently moved to Denver from Texas and were looking to get re-established with a dentist. I heard great things about Dr. Le and decided to give his office a try. It was a bit of a drive from Denver Metro area, but it was definitely worth the drive. Dr. Le and his staff were incredible and did a very thorough job. So happy to have found my new dentist."
- D.N. /
Google /
Jul 19, 2019
"This dental practice is fantastic and they all are awesome!!! "I love going to the dentist said no one ever" but I have lived in the Ranch since 98' and trust me when I say I have been through a few (good, bad or indifferent)! If you want to feel at ease, someone to listen without judgment and be on the same page as yourself, then Rock Canyon is for you! Just walking in the door is comfortable from the get go, Dr. Le is a hoot! Also you just feel like you're part of the neighborhood..."
- S.N. /
Google /
Jun 13, 2019
"I've been coming to this location for a couple years now. It's not close to me so I go out of my way (45 minutes) to come here. The staff is always friendly and always helpful. I've done standard dental cleanings, wisdom tooth extraction and most recently decided on a night guard through them. I feel like I get up to date information on my oral care & health, every time I go in there. And while I've switched dental plans three times, they have accepted all three so far! Highly recommended!"
- J.R. /
Google /
Jun 09, 2019
"This place is great!! Like most ppl I dread going to the dentist but the staff here are so friendly and upbeat that it makes going to the dentist way more enjoyable! I had the best dental experience, highly recommend you go to this place if you're looking for a new dentist!!!"
- C.N. /
Google /
May 16, 2019
"Always friendly and make me feel comfortable!"
- T.G. /
Google /
Apr 11, 2019
Previous
Next
Dental bonding is performed in Rock Canyon Dental Care's dental office and is generally pain-free so it does not require sedation. To prep the tooth and get it ready for effective bonding, our dentists will score the top surface of the tooth and apply a conditioning gel. Before it is applied, the resin is created to match the patient's natural tooth shade and then precisely painted onto the enamel. A special light is applied to harden and set the resin until it completely covers the treated area. After this process, our dentists will polish and buff the surface of the tooth to guarantee the bonded teeth are even. The natural teeth can also be contoured and polished with smoothing instruments to take away sharp edges.
Individuals at Rock Canyon Dental Care may find that their newly bonded and contoured teeth feel abnormal at first, but patients gradually get used to the new addition to their smile. To prolong the lift of dental bonding, our patients should attend routine dental check-ups with our dentists. After your bonding treatment, patients should try hard to avoid staining foods and drinks, as well as tobacco products and teeth grinding. With a proactive dental care approach, this cosmetic treatment can last a long while before an additional treatment is needed.
Dental bonding may be needed to fix a chipped or discolored tooth. But because this is a cosmetic treatment, dental insurance may or may not cover the expense. If this treatment is suggested to fix the teeth, insurance may apply. Our staff at Rock Canyon Dental Care will call each patient's insurance company to confirm the coverage and overall fees. If insurance does not apply, our dentists at Rock Canyon Dental Care are proud to offer affordable payment options.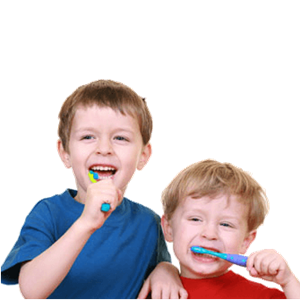 For beautiful improvement, dental bonding at Rock Canyon Dental Care in Highlands Ranch, CO can create wonderful results in just one office visit. This treatment corrects broken and discolored teeth for lasting results. As one of our most popular treatments, dental bonding and contouring by our dentists can give you the beautiful smile you have dreamed of. Discuss your options with Rock Canyon Dental Care today and discover what dental bonding can do for you.
Related Procedures