For top-quality, individually made porcelain veneers that can last up to twenty years, our dentists offer Lumineers by Den Mat Lab at Rock Canyon Dental Care in Highlands Ranch, CO. Certified Lumineers by our dentists can restore discolored and stained teeth, broken teeth, gaps and spacing, align the teeth, reshape, and repair old dental work in two simple appointments. Lumineers are ultra-slim compared to other veneer brands and more see-through for a more natural look. Lumineers also need less preparation (no anesthesia shots, aggressive enamel scraping, and short-term veneers). Lumineers are exclusive to Certified Lumineers Dentists, like our dentists, and crafted from the best materials at the DenMat Lab to allow each person a snug fit that appears natural.
Reviews
"We recently moved to Denver from Texas and were looking to get re-established with a dentist. I heard great things about Dr. Le and decided to give his office a try. It was a bit of a drive from Denver Metro area, but it was definitely worth the drive. Dr. Le and his staff were incredible and did a very thorough job. So happy to have found my new dentist."
- D.N. /
Google /
Jul 19, 2019
"This dental practice is fantastic and they all are awesome!!! "I love going to the dentist said no one ever" but I have lived in the Ranch since 98' and trust me when I say I have been through a few (good, bad or indifferent)! If you want to feel at ease, someone to listen without judgment and be on the same page as yourself, then Rock Canyon is for you! Just walking in the door is comfortable from the get go, Dr. Le is a hoot! Also you just feel like you're part of the neighborhood..."
- S.N. /
Google /
Jun 13, 2019
"I've been coming to this location for a couple years now. It's not close to me so I go out of my way (45 minutes) to come here. The staff is always friendly and always helpful. I've done standard dental cleanings, wisdom tooth extraction and most recently decided on a night guard through them. I feel like I get up to date information on my oral care & health, every time I go in there. And while I've switched dental plans three times, they have accepted all three so far! Highly recommended!"
- J.R. /
Google /
Jun 09, 2019
"This place is great!! Like most ppl I dread going to the dentist but the staff here are so friendly and upbeat that it makes going to the dentist way more enjoyable! I had the best dental experience, highly recommend you go to this place if you're looking for a new dentist!!!"
- C.N. /
Google /
May 16, 2019
"Always friendly and make me feel comfortable!"
- T.G. /
Google /
Apr 11, 2019
Previous
Next
Lumineers generally only take two appointments at Rock Canyon Dental Care to complete: one to prep the teeth and take impressions, followed by a second trip to bond and fit the patient's custom Lumineers. At the first visit, our dentists will take physical impressions of the lower and upper teeth plus digital X-rays and photos that will be shipped to a Lumineers laboratory where the custom veneers will be made. After the Lumineers are completed and sent back to Rock Canyon Dental Care in Highlands Ranch, CO, the patient will come back to have their veneers checked. To improve the fit between the teeth and the veneers, our dentists will slowly etch the enamel before gluing the Lumineers to the enamel. Our dentists can adjust the veneers if needed to ensure the teeth are straight and comfortable.
With proper cleaning, Lumineers can be kept up to twenty years. Since Lumineers are created with superior materials and properly set by a Certified Lumineers Dentist, patients should not need to restrict what they drink and eat. Patients should start a good home dental care routine, including flossing and brushing, and scheduling appointments at Rock Canyon Dental Care for dental exams and cleanings with our dentists to maintain their Lumineers. Patients may decide to have their Lumineers taken off at any point without worry, since the Lumineers don't require scrapping off the natural enamel before bonding.
In many cases, Lumineers are not covered by dental insurance since it's a cosmetic treatment, however Rock Canyon Dental Care will determine every patient's benefits. Our dentists can also discuss the several payment options Rock Canyon Dental Care takes and the financing plans we have to offer during the patient's appointment.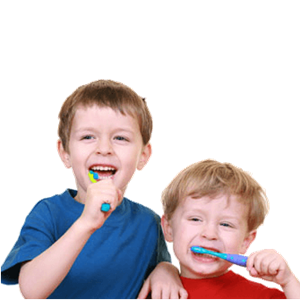 A captivating smile is a Hollywood tip that is simple to copy using Lumineers custom veneers. Ask about seeing a LumiSmile® digital smile restoration during your appointment with our dentists at Rock Canyon Dental Care in Highlands Ranch, CO so you will see how much Lumineers can help your overall appearance.
Related Procedures