For a long-lasting and natural-looking replacement to missing teeth, modern procedures at Rock Canyon Dental Care in Highlands Ranch, CO by our dentists offer dental implants to help restore a beautiful, healthy smile. Dental implants surgically place titanium posts in the jawbone to mimic the natural tooth root, so false teeth can be attached for a secure fit that doesn't require adhesives or eating restrictions. The false teeth can be colored and contoured by our dentists to match the patient's teeth for a realistic appearance. For anyone who is missing one tooth or more, dental implants at Rock Canyon Dental Care can be a great, long-lasting solution.
Reviews
"This dental practice is fantastic and they all are awesome!!! "I love going to the dentist said no one ever" but I have lived in the Ranch since 98' and trust me when I say I have been through a few (good, bad or indifferent)! If you want to feel at ease, someone to listen without judgment and be on the same page as yourself, then Rock Canyon is for you! Just walking in the door is comfortable from the get go, Dr. Le is a hoot! Also you just feel like you're part of the neighborhood..."
- S.N. /
Google /
Jun 13, 2019
"I've been coming to this location for a couple years now. It's not close to me so I go out of my way (45 minutes) to come here. The staff is always friendly and always helpful. I've done standard dental cleanings, wisdom tooth extraction and most recently decided on a night guard through them. I feel like I get up to date information on my oral care & health, every time I go in there. And while I've switched dental plans three times, they have accepted all three so far! Highly recommended!"
- J.R. /
Google /
Jun 09, 2019
"This place is great!! Like most ppl I dread going to the dentist but the staff here are so friendly and upbeat that it makes going to the dentist way more enjoyable! I had the best dental experience, highly recommend you go to this place if you're looking for a new dentist!!!"
- C.N. /
Google /
May 16, 2019
"Always friendly and make me feel comfortable!"
- T.G. /
Google /
Apr 11, 2019
"great staff"
- C.M. /
Google /
Mar 26, 2019
Previous
Next
Before a dental implant is placed, a thorough examination will be conducted by our dentists to assess the health and strength of the gums and jawbone. If the patient is a good candidate for dental implants, digital X-rays and physical impressions will help our dentists to determine the best placement for the dental implants during the procedure. The individual will be given local anesthesia and sedation if needed while our dentists place the titanium post into the jawbone. Over the course of 3 - 6 months, the bone and dental implant will fuse while healing and once the implant is secure, the false tooth or teeth will be attached to the implant using a connector. Our dentists will adjust the implant and replacement teeth for a comfortable and secure fit.
Most patients have little to no pain after their dental implants are finished, but some patients may have temporary aches and soreness that can be relieved with an over-the-counter pain medication, such as aspirin or Tylenol®. To prolong the life of dental implants, patients should have a good home oral care routine including daily flossing, brushing, and anything suggested by the dentist. Regular dental appointments at Rock Canyon Dental Care in Highlands Ranch, CO for professional cleanings and dental exams are also important to implant care. Dental implants can last a long time with proper care, but dental implants may eventually need to be repaired or replaced.
If dental implants are deemed to be required for oral health, the patient's dental insurance plan will often cover a portion of the final bill. However, cosmetic dental implants are usually not covered by insurance companies. During the patient's consultation, the office staff of Rock Canyon Dental Care can figure our their insurance coverage and explain payment options and financing plans.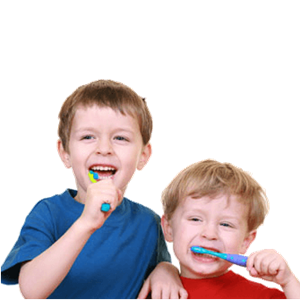 Whether you're missing one tooth, several teeth, or all of your teeth, dental implants are a long-lasting solution that look and feel natural. With dental implants, you don't have to bother about false teeth budging, what you eat, or messy adhesives, you can simply smile and enjoy your beautiful new teeth. If you are missing teeth or you have a crown, bridge, or removable dentures, talk to our dentists at Rock Canyon Dental Care about the benefits of dental implants.
Related Procedures