A dental bridge fills in the open space between the teeth with a false tooth that is connected to a crown, which is placed over the next tooth. The false tooth attaches to the crown with a pontic. Our dentists provide three main options for bridges at Rock Canyon Dental Care in Highlands Ranch, CO which include, a cantilever bridge that surrounds the attached crown; a Maryland bridge, also known as a resin-bonded bridge that connects the false tooth with wings; or a crown that uses framework bonded to the surrounding natural teeth.
Reviews
"We recently moved to Denver from Texas and were looking to get re-established with a dentist. I heard great things about Dr. Le and decided to give his office a try. It was a bit of a drive from Denver Metro area, but it was definitely worth the drive. Dr. Le and his staff were incredible and did a very thorough job. So happy to have found my new dentist."
- D.N. /
Google /
Jul 19, 2019
"This dental practice is fantastic and they all are awesome!!! "I love going to the dentist said no one ever" but I have lived in the Ranch since 98' and trust me when I say I have been through a few (good, bad or indifferent)! If you want to feel at ease, someone to listen without judgment and be on the same page as yourself, then Rock Canyon is for you! Just walking in the door is comfortable from the get go, Dr. Le is a hoot! Also you just feel like you're part of the neighborhood..."
- S.N. /
Google /
Jun 13, 2019
"I've been coming to this location for a couple years now. It's not close to me so I go out of my way (45 minutes) to come here. The staff is always friendly and always helpful. I've done standard dental cleanings, wisdom tooth extraction and most recently decided on a night guard through them. I feel like I get up to date information on my oral care & health, every time I go in there. And while I've switched dental plans three times, they have accepted all three so far! Highly recommended!"
- J.R. /
Google /
Jun 09, 2019
"This place is great!! Like most ppl I dread going to the dentist but the staff here are so friendly and upbeat that it makes going to the dentist way more enjoyable! I had the best dental experience, highly recommend you go to this place if you're looking for a new dentist!!!"
- C.N. /
Google /
May 16, 2019
"Always friendly and make me feel comfortable!"
- T.G. /
Google /
Apr 11, 2019
Previous
Next
In preparation for the bridge, our dentists will drill down the support tooth to allow adequate space for the dental crown. After the teeth are made ready for the crown, digital X-rays will be taken so that a thorough visual can be attained and these, as well as the hard impressions will be sent to the dental lab where the permanent bridge is manufactured. Our dentists will cover the individual's teeth with temporary dental crowns for protection until the permanent bridge is ready. Once the bridge is ready, our dentists will affix the bridge and realign the fit for a normal look and comfort.
Dental bridges can last for up to 15 years as long as diligent dental exams at Rock Canyon Dental Care in Highlands Ranch, CO continue each year. It is also important that in addition to yearly check-ups, patients adhere incorporate a thorough at-home oral health regime. This includes, flossing, brushing, and fluoride, which will allow the bridge to last as long as possible.
Dental insurance generally handles a nice portion of the overall expense for professional dental bridges. The patient's coverage will depend on the benefits policy, but our billing office at Rock Canyon Dental Care will confirm with your provider to understand as to what the patient may owe. Our dental practice takes many insurance plans. Patients who do not have insurance coverage may benefit from one of our payment plans.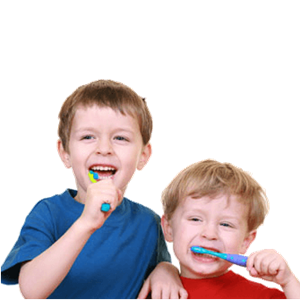 Big gaps between teeth, as well as missing teeth can stop you from reaching your best smile. Discuss with our dentists at Rock Canyon Dental Care about dental bridges so that those holes can be filled in with new teeth. Bridges not only enhance a beautiful smile, they can restore your oral hygiene for a healthy and beautiful mouth.
Related Procedures