To help control oral health conditions before they get out of hand, patients should schedule a dental exam with our dentists at Rock Canyon Dental Care in Highlands Ranch, CO at least annually. During the dental exam, our dentists will use numerous diagnostic methods to check the health of the teeth, mouth, gums, and jaw for areas of concern. This generally includes a complete exam, which involves digital X-rays, a visual inspection, and gum probing. By performing dental exams, Rock Canyon Dental Care can help individuals around Highlands Ranch, CO take pro-active measures to slow down oral health issues in the early stages. This is the best way to give the patient a wider range of treatments that may be less invasive and more affordable.
Reviews
"We recently moved to Denver from Texas and were looking to get re-established with a dentist. I heard great things about Dr. Le and decided to give his office a try. It was a bit of a drive from Denver Metro area, but it was definitely worth the drive. Dr. Le and his staff were incredible and did a very thorough job. So happy to have found my new dentist."
- D.N. /
Google /
Jul 19, 2019
"This dental practice is fantastic and they all are awesome!!! "I love going to the dentist said no one ever" but I have lived in the Ranch since 98' and trust me when I say I have been through a few (good, bad or indifferent)! If you want to feel at ease, someone to listen without judgment and be on the same page as yourself, then Rock Canyon is for you! Just walking in the door is comfortable from the get go, Dr. Le is a hoot! Also you just feel like you're part of the neighborhood..."
- S.N. /
Google /
Jun 13, 2019
"I've been coming to this location for a couple years now. It's not close to me so I go out of my way (45 minutes) to come here. The staff is always friendly and always helpful. I've done standard dental cleanings, wisdom tooth extraction and most recently decided on a night guard through them. I feel like I get up to date information on my oral care & health, every time I go in there. And while I've switched dental plans three times, they have accepted all three so far! Highly recommended!"
- J.R. /
Google /
Jun 09, 2019
"This place is great!! Like most ppl I dread going to the dentist but the staff here are so friendly and upbeat that it makes going to the dentist way more enjoyable! I had the best dental experience, highly recommend you go to this place if you're looking for a new dentist!!!"
- C.N. /
Google /
May 16, 2019
"Always friendly and make me feel comfortable!"
- T.G. /
Google /
Apr 11, 2019
Previous
Next
A thorough dental exam will start with a discussion between our dentist and the patient. We will ask about the patient's health, including any current medications, illnesses or surgeries. Our dentist will ask the patient to find out if they have noticed any oral health changes. To get a complete picture of the patient's mouth, our dentist will take digital X-rays to view the teeth, gum, and bones. A visual check of the mouth with palpation will also help in checking signs of oral decay or disease. The probing tool will be used to check the condition of the gums by measuring the depth of the gum pockets and identifying areas of recession.
If our dentists find any areas of concern during the dental consultation, they will talk to the patient about possible treatment plans that may be performed at Rock Canyon Dental Care or at the patient's home. Progress will be important so that the patient can continue to improve their dental health. If a patient has ongoing issues our dentists may suggest that he or she visit a oral surgeon or specialist.
The billing coordinators at Rock Canyon Dental Care will contact the patient's dental insurance company to consult with and confirm all out of pocket fees prior to the visit. Rock Canyon Dental Care offers payment programs to help assist with the expenses.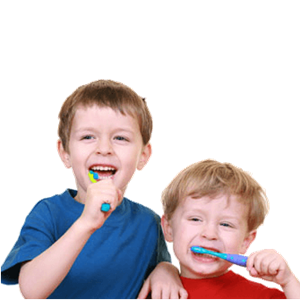 Be sure to contact with Rock Canyon Dental Care in Highlands Ranch, CO to schedule your annual dental exam so you can keep healthy teeth and gums. With ongoing dental exams at Rock Canyon Dental Care, our dentists can stay on top of with any subtle or major changes. This can save hours of time and discomfort, as well as avoid an extensive treatment.
Related Procedures