Bruxism, the clinical name for grinding the teeth and clenching the jaw at night, affects many people and can cause inflammation, pain, headaches, and can lead to bigger oral health problems. To improve the quality of sleep in patients around the Highlands Ranch, CO area, custom night guards are available at Rock Canyon Dental Care by our dentists that can protect the teeth and jaw. Made from higher-quality materials than over-the-counter night guards, custom night guards from Rock Canyon Dental Care fit more comfortably, offer greater protection, and last longer.
Reviews
"We recently moved to Denver from Texas and were looking to get re-established with a dentist. I heard great things about Dr. Le and decided to give his office a try. It was a bit of a drive from Denver Metro area, but it was definitely worth the drive. Dr. Le and his staff were incredible and did a very thorough job. So happy to have found my new dentist."
- D.N. /
Google /
Jul 19, 2019
"This dental practice is fantastic and they all are awesome!!! "I love going to the dentist said no one ever" but I have lived in the Ranch since 98' and trust me when I say I have been through a few (good, bad or indifferent)! If you want to feel at ease, someone to listen without judgment and be on the same page as yourself, then Rock Canyon is for you! Just walking in the door is comfortable from the get go, Dr. Le is a hoot! Also you just feel like you're part of the neighborhood..."
- S.N. /
Google /
Jun 13, 2019
"I've been coming to this location for a couple years now. It's not close to me so I go out of my way (45 minutes) to come here. The staff is always friendly and always helpful. I've done standard dental cleanings, wisdom tooth extraction and most recently decided on a night guard through them. I feel like I get up to date information on my oral care & health, every time I go in there. And while I've switched dental plans three times, they have accepted all three so far! Highly recommended!"
- J.R. /
Google /
Jun 09, 2019
"This place is great!! Like most ppl I dread going to the dentist but the staff here are so friendly and upbeat that it makes going to the dentist way more enjoyable! I had the best dental experience, highly recommend you go to this place if you're looking for a new dentist!!!"
- C.N. /
Google /
May 16, 2019
"Always friendly and make me feel comfortable!"
- T.G. /
Google /
Apr 11, 2019
Previous
Next
Our dentists will make impressions of the patient's upper and lower teeth and take digital X-rays, which will be sent to a dental laboratory near Rock Canyon Dental Care. The custom-fit night guard will be crafted from high quality materials and returned to our dentists at Rock Canyon Dental Care in Highlands Ranch, CO. The patient will have their new night guard checked and fitted by our dentists, who may make minor adjustments for comfort.
While fitting the night guard, our dentists will give the patient more specific care instructions on how to clean and store their night guard. With proper care, a night guard can be used for several years. The patient should clean the mouth guard before and after each use. Our dentists at Rock Canyon Dental Care will check for general wear at the patient's regular dental appointment and determine when the night guard needs to be repaired or replaced.
Some or all of the cost may be covered by dental insurance if the patient has visible wear on their teeth from bruxism. Rock Canyon Dental Care can confirm each patient's benefits through their insurance company to calculate the patient's out-of-pocket cost. For patients without insurance or if their insurance company does not cover the cost of a night guard, our dentists at Rock Canyon Dental Care accept many forms of payment and offers financing plans.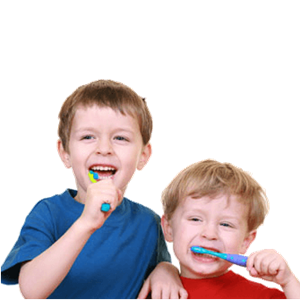 A custom night guard from our dentists at Rock Canyon Dental Care can protect you from grinding and clenching your teeth and jaw at night and prevent you from waking up with a headache and mouth pain. Get a better night's sleep and protect your teeth from future problems with a custom night guard by our dentists.
Related Procedures