About Tooth-Colored Fillings
One of the top reasons to plan an annual oral health exam is so our dentists at Rock Canyon Dental Care can diagnose concerns, such as cavities, periodontal disease, and decay in their earliest stages. Tooth-colored fillings, or composite resin fillings, can fill and seal a part of the enamel that has been infected with decay. Tooth-colored fillings are also used to fix broken or cracked teeth, plus enamel that may have become damaged from nail-biting, teeth grinding, and misuse. Unlike previous silver fillings, tooth-colored fillings are manufactured from a composite resin that are shaded to blend with the natural teeth for fillings that keep the beautiful appearance of the mouth. A tooth-colored filling is a fast, simple procedure at our Highlands Ranch, CO office by our dentists. With correct care, a composite resin filling can restore the teeth for around a decade.
Reviews
"We recently moved to Denver from Texas and were looking to get re-established with a dentist. I heard great things about Dr. Le and decided to give his office a try. It was a bit of a drive from Denver Metro area, but it was definitely worth the drive. Dr. Le and his staff were incredible and did a very thorough job. So happy to have found my new dentist."
- D.N. /
Google /
Jul 19, 2019
"This dental practice is fantastic and they all are awesome!!! "I love going to the dentist said no one ever" but I have lived in the Ranch since 98' and trust me when I say I have been through a few (good, bad or indifferent)! If you want to feel at ease, someone to listen without judgment and be on the same page as yourself, then Rock Canyon is for you! Just walking in the door is comfortable from the get go, Dr. Le is a hoot! Also you just feel like you're part of the neighborhood..."
- S.N. /
Google /
Jun 13, 2019
"I've been coming to this location for a couple years now. It's not close to me so I go out of my way (45 minutes) to come here. The staff is always friendly and always helpful. I've done standard dental cleanings, wisdom tooth extraction and most recently decided on a night guard through them. I feel like I get up to date information on my oral care & health, every time I go in there. And while I've switched dental plans three times, they have accepted all three so far! Highly recommended!"
- J.R. /
Google /
Jun 09, 2019
"This place is great!! Like most ppl I dread going to the dentist but the staff here are so friendly and upbeat that it makes going to the dentist way more enjoyable! I had the best dental experience, highly recommend you go to this place if you're looking for a new dentist!!!"
- C.N. /
Google /
May 16, 2019
"Always friendly and make me feel comfortable!"
- T.G. /
Google /
Apr 11, 2019
Previous
Next
A composite resin filling can be done at Rock Canyon Dental Care with the patient under anesthesia for any discomfort and pain. Once the patient is ready, our dentists will use a drill to precisely eliminate the infected area of the tooth. Next, our dentists will score the enamel with an acid gel to better bond the composite resin filling when it is completed. The resin is attached and hardened with a special light. Our dentists will continue to apply layers of resin and harden them with the light until the tooth is solid and closed. Any unnecessary resin can be taken off with the drill for a perfect finish.
Once the dental filling is applied and completely dried, our dentists will smooth the resin for even edges. After the local anesthesia wears off, the patient may have sensitivity to hot, cold, sweet tastes, pressure, and other sensations. This sensitivity is short-term and should not last for more than 1 or 2 weeks. The patient should continue a proper home dental care regime, including flossing and brushing, in addition to annual cleanings and exams at Rock Canyon Dental Care. Our dentists will check the state of the composite resin filling at each visit and help the patient decide when they should get a replacement filling.
Many dental insurance plans pay for some of the expenses of a composite resin filling whether it is a new dental filling or a replacement for an old metal amalgam filling. Rock Canyon Dental Care will assist each person in deciding their coverage and out-of-pocket expenses before the procedure. For patients who don't have insurance, our dentists offer many financing and payment choices through Rock Canyon Dental Care in Highlands Ranch, CO.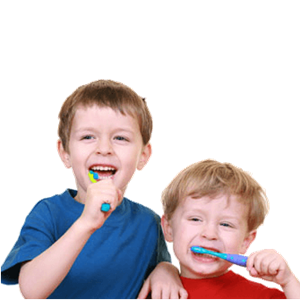 Tooth decay may happen to any patient, however they don't have to blemish the function and appearance of the mouth with composite resin fillings at Rock Canyon Dental Care in Highlands Ranch, CO. These fillings cover areas of decay and protect the enamel while matching the natural color to blend seamlessly. Talk to our dentists about how composite resin fillings can restore the mouth while keeping the smile stunning!
Related Procedures