Some adults didn't need or weren't able to get braces as a child, but they may still have some spacing or crowding issues that prevent them from having a straight, attractive smile. Invisible teeth aligners are custom made covers for the teeth manufactured with clear plastic or acrylic material that gently alters teeth into their proper position. Using a series of aligners over 1 - 2 years, clear teeth aligners can correct mild to moderate crowded teeth and spacing problems for straighter, healthier teeth. This type of orthodontics are somewhat preferred by patients over traditional metal braces since they are hardly noticed and can be taken out for eating, brushing, and flossing. Our dentists at Rock Canyon Dental Care in Highlands Ranch, CO can go over teeth straightening options, such as clear teeth aligners during regular dental exams.
Reviews
"We recently moved to Denver from Texas and were looking to get re-established with a dentist. I heard great things about Dr. Le and decided to give his office a try. It was a bit of a drive from Denver Metro area, but it was definitely worth the drive. Dr. Le and his staff were incredible and did a very thorough job. So happy to have found my new dentist."
- D.N. /
Google /
Jul 19, 2019
"This dental practice is fantastic and they all are awesome!!! "I love going to the dentist said no one ever" but I have lived in the Ranch since 98' and trust me when I say I have been through a few (good, bad or indifferent)! If you want to feel at ease, someone to listen without judgment and be on the same page as yourself, then Rock Canyon is for you! Just walking in the door is comfortable from the get go, Dr. Le is a hoot! Also you just feel like you're part of the neighborhood..."
- S.N. /
Google /
Jun 13, 2019
"I've been coming to this location for a couple years now. It's not close to me so I go out of my way (45 minutes) to come here. The staff is always friendly and always helpful. I've done standard dental cleanings, wisdom tooth extraction and most recently decided on a night guard through them. I feel like I get up to date information on my oral care & health, every time I go in there. And while I've switched dental plans three times, they have accepted all three so far! Highly recommended!"
- J.R. /
Google /
Jun 09, 2019
"This place is great!! Like most ppl I dread going to the dentist but the staff here are so friendly and upbeat that it makes going to the dentist way more enjoyable! I had the best dental experience, highly recommend you go to this place if you're looking for a new dentist!!!"
- C.N. /
Google /
May 16, 2019
"Always friendly and make me feel comfortable!"
- T.G. /
Google /
Apr 11, 2019
Previous
Next
Every set of clear aligners are custom made depending on the patient's current teeth position. Each set of aligners are created based on digital X-rays, physical impressions, and photos. The individual will start off with several sets of aligners at their orthodontic visit and our dentists will evaluate that the first set fits properly so that adjustments can be made. Our patients should wear the trays as often as possible. The aligners should be taken out for eating and brushing. After several weeks, new aligners will be given during a short appointment at Rock Canyon Dental Care.
The amount of time that a patient wears each set of aligners will change based on the specific needs of each person. The number of trays needed is normally discussed by our dentists during the consultation. The trays will be worn consistently until the teeth are in proper alignment. A complete exam at Rock Canyon Dental Care will be provided at each appointment so that the progress can be measured. Our dentists will provide feedback to patients so they are kept informed of the ongoing progression. Once the teeth are straight, a retainer will be placed on the teeth for lasting results.
Based upon the patient's dental insurance benefits, all or some of the clear teeth aligners may be covered. Our team at Rock Canyon Dental Care will talk to the patient's dental insurance provider to validate their benefits and give a better estimate of the patient's out-of-pocket fees. Dental clients who do not have dental insurance for teeth straightening treatment, may consider Rock Canyon Dental Care's various payment considerations.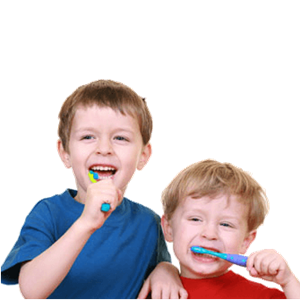 Adults and teens in the Highlands Ranch, CO area who desire teeth straightening may be great candidates for clear teeth aligners at Rock Canyon Dental Care. Offered to patients with crowded, poorly spaced teeth, clear aligners from Rock Canyon Dental Care can gently correct these issues. In addition, patients no longer have to worry with the look and feel of wires and brackets. Talk with our dentists and learn more for straighter teeth.
Related Procedures