Excess gum tissue can cover the teeth and create a periodontal issue known as a "gummy smile". This condition can be quickly corrected with laser gum sculpting. Some dentists call this as periodontal plastic surgery. At Rock Canyon Dental Care in Highlands Ranch, CO our dentists perform gum sculpting using a periodontal laser to safely and effectively remove excess gum tissue to uncover more of the tooth. While this procedure is sometimes referred to as a cosmetic treatment, laser gum resculpting also improves a patient's oral health by lowering the risk of infection by eliminating areas where decay can hide. This improves in lowering the risk for gum disease.
Reviews
"We recently moved to Denver from Texas and were looking to get re-established with a dentist. I heard great things about Dr. Le and decided to give his office a try. It was a bit of a drive from Denver Metro area, but it was definitely worth the drive. Dr. Le and his staff were incredible and did a very thorough job. So happy to have found my new dentist."
- D.N. /
Google /
Jul 19, 2019
"This dental practice is fantastic and they all are awesome!!! "I love going to the dentist said no one ever" but I have lived in the Ranch since 98' and trust me when I say I have been through a few (good, bad or indifferent)! If you want to feel at ease, someone to listen without judgment and be on the same page as yourself, then Rock Canyon is for you! Just walking in the door is comfortable from the get go, Dr. Le is a hoot! Also you just feel like you're part of the neighborhood..."
- S.N. /
Google /
Jun 13, 2019
"I've been coming to this location for a couple years now. It's not close to me so I go out of my way (45 minutes) to come here. The staff is always friendly and always helpful. I've done standard dental cleanings, wisdom tooth extraction and most recently decided on a night guard through them. I feel like I get up to date information on my oral care & health, every time I go in there. And while I've switched dental plans three times, they have accepted all three so far! Highly recommended!"
- J.R. /
Google /
Jun 09, 2019
"This place is great!! Like most ppl I dread going to the dentist but the staff here are so friendly and upbeat that it makes going to the dentist way more enjoyable! I had the best dental experience, highly recommend you go to this place if you're looking for a new dentist!!!"
- C.N. /
Google /
May 16, 2019
"Always friendly and make me feel comfortable!"
- T.G. /
Google /
Apr 11, 2019
Previous
Next
Laser gum reshaping can be handled directly within our dental office in Highlands Ranch, CO using a mild sedative to eliminate any pain or discomfort. Many patients have fear regarding a dental procedure, so our dentists are willing to offer sedation for patients who feel they need it. During the procedure the teeth and gums will be thoroughly cleaned and dried and then the laser will precisely remove sections of the gum so that the gumline appears healthy, smooth, and even. The laser at Rock Canyon Dental Care also assists to stop bleeding and finalize the shape of the gums.
The gums and teeth may be swollen and sensitive for several weeks following gum resculpting, but with daily at-home oral care, the swelling will subside and the gums will heal quickly. Our dentists will go over the caring instructions along with possible medication to ensure healthy healing. Routine examinations and cleanings at Rock Canyon Dental Care are recommended to help keep and maintain healthy gums.
Laser gum sculpting may or may not be covered under dental insurance. Typically it is labeled a cosmetic dental treatment, but some cases may require this treatment for oral hygiene purposes. The billing staff at Rock Canyon Dental Care will check into each patient's coverage to determine their total expenses.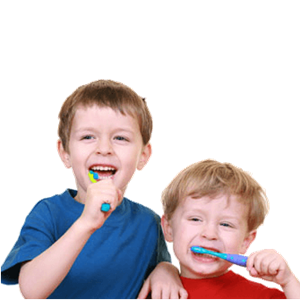 Excessive gum tissue can result in an undesirable smile. Gum treatment with laser at Rock Canyon Dental Care in Highlands Ranch, CO can correct this dental condition fast and easy without surgery. Not only will you get a beautiful new smile, your oral hygiene will also improve, minimizing the chance for gum disease. Schedule a consultation with our dentists for more information.
Related Procedures