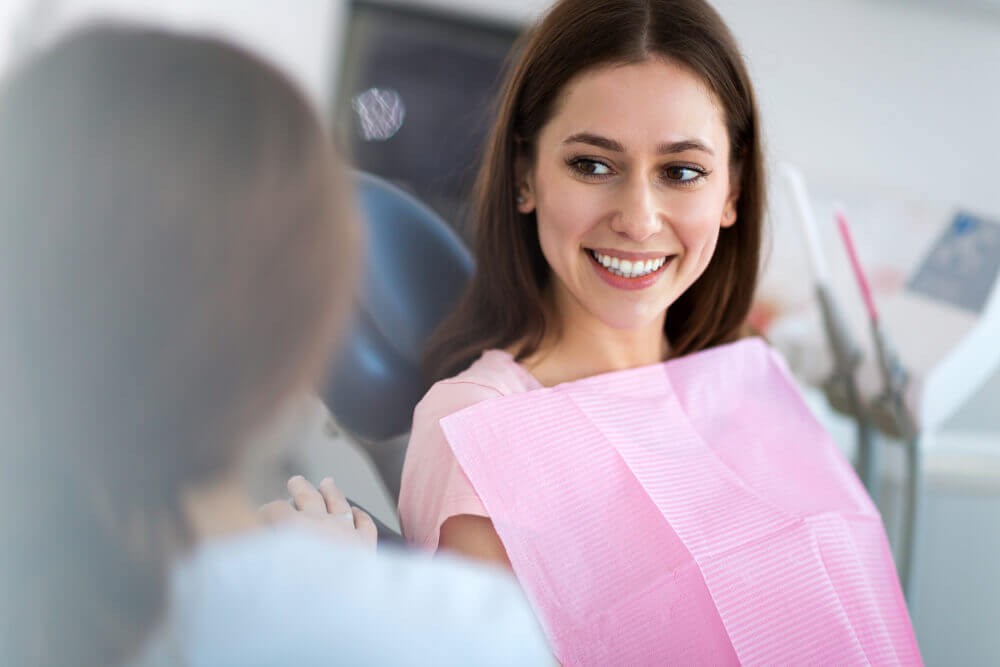 HOW YOUR DENTIST CAN HELP YOU WITH DENTOPHOBIA
Heights, small spaces, public speaking, spiders, and visiting the dentist. These are some of the most common fears in America. While we can't help you with the first four, our team at Rock Canyon Dental Care would like to help you get over your fear of the dentist. Maybe a bad experience with a dentist or a procedure has kept you from coming back until you have an emergency situation. Whatever is keeping you from visiting a dentist in Highlands Ranch, CO or preventive care or to treat dental pain, sedation dentistry may be able to help. This article explains some of your options in sedation dentistry, who is a good candidate, as well as what to expect before and after your appointment.
TYPES OF DENTAL SEDATION
Most dentists in Highlands Ranch, CO offer three main types of dental sedation — nitrous oxide gas, oral-conscious medication, and intravenous (IV) sedation. One or a combination of methods may be recommended based on your needs and the procedure being performed. Local anesthesia may also be used to numb the area being treated if you are receiving an invasive procedure.
INTRAVENOUS (IV) MEDICATION
Depending on the type of medication used, intravenous (IV) sedation can range from moderate to deep. IV sedation administers the selected medication directly into your bloodstream, so this is not a good choice for patients who have a fear of needles. IV sedation is most often used for invasive procedures (for example, implant surgery or a surgical tooth extraction). The amount of medication can be adjusted during the procedure and patients typically come out of the anesthesia quickly once the IV is removed. You will need to ask a responsible adult to take you home after your appointment and should plan to spend the rest of the day resting after IV sedation.
ORAL-CONSCIOUS MEDICATION
Also known as enteral sedation, oral-conscious sedation is a prescription medication taken before your appointment to help you relax. Depending on your level of anxiety and the procedure being performed, your dentist can determine the correct type of medication and dose to give you. Oral-conscious medication will keep you awake (conscious), but relaxed and comfortable. Some patients may fall into a light sleep, but they should be easily awakened when their procedure is done. Oral-conscious medication may be used to ease anxiety during routine cleanings or along with local anesthesia during minor procedures (for example, gum surgery or a root canal). If you receive oral-conscious medication, you will need to have a responsible adult drive you to and from your appointment.
NITROUS OXIDE GAS
Commonly known as "laughing gas," nitrous oxide sedation is used to relax patients at the dentist. The nitrous oxide gas is administered through a nasal hood so it can be inhaled during the procedure. Nitrous oxide gas is ideal to ease anxiety during regular dental cleanings and examinations as well as some procedures (for example, a tooth-colored filling to treat a cavity or scaling and root planing to treat gingivitis). Unlike other types of sedation, the amount of nitrous oxide gas can be increased or decreased throughout the procedure as needed. The effects wear off quickly when the gas is stopped. Nitrous oxide gas can be combined with local anesthesia (to numb the treatment area) and/or other types of sedation. Most patients are able to safely receive nitrous oxide gas and should be able to drive themselves home after their appointment.
ARE YOU A GOOD CANDIDATE FOR SEDATION DENTISTRY?
Before a dentist administers sedation, they will need to perform a consultation to determine which type of sedation is best for your needs and can be safely used. You will need to tell your dentist about your medical history, any current conditions, known allergies, and what medications you are taking (this includes prescription medications, as well as any over-the-counter supplements, vitamins, and herbs). It's important to be open and honest with your dentist to avoid side effects and interactions. During this consultation, your dentist will discuss their recommendations for sedation and, if you are a good candidate, instructions to follow before and after your sedation. In general, women who are pregnant are advised to avoid sedation and lengthy dental procedures.
BEFORE SEDATION DENTISTRY
To avoid nausea and other side effects, it's best to eat a light meal before your appointment if you're getting nitrous oxide gas or before you take your prescribed oral-conscious medication. Patients receiving IV sedation may be asked to not eat or drink anything for eight hours before the procedure. Your dentist will go over your specific pre-sedation instruction, but if you are getting oral-conscious or IV sedation, you will probably need to have someone take you to your dentist's office since you will not be allowed to drive home.
AFTER SEDATION DENTISTRY
You may recover quickly and easily after sedation dentistry or you may need a little time depending on the type of sedation used. Your dentist will explain what to expect, like possible side effects and when you can eat again. Your recovery will also depend on what procedure you had (a simple cleaning shouldn't add to your recovery, but implant surgery will take longer). You should follow all of your dentist's instructions and watch for signs of complications or a reaction.
MANAGE YOUR DENTAL FEAR AND ANXIETY WITH SEDATION DENTISTRY
Now that you know more about sedation dentistry, contact a dentist in Highlands Ranch, CO to schedule a consultation if you're interested. At Rock Canyon Dental Care, our team of dental professionals carefully screens patients to make sure they can safely receive sedation dentistry during their consultation. We will review what to expect before, during, and after your appointment to make sure you are prepared. Our goal is to make your visits a positive experience so you can get regular cleanings and oral health examinations without fear or anxiety. Contact our dental office in Highlands Ranch, CO to meet our team and learn more about overcoming anxiety and fear with dental sedation.