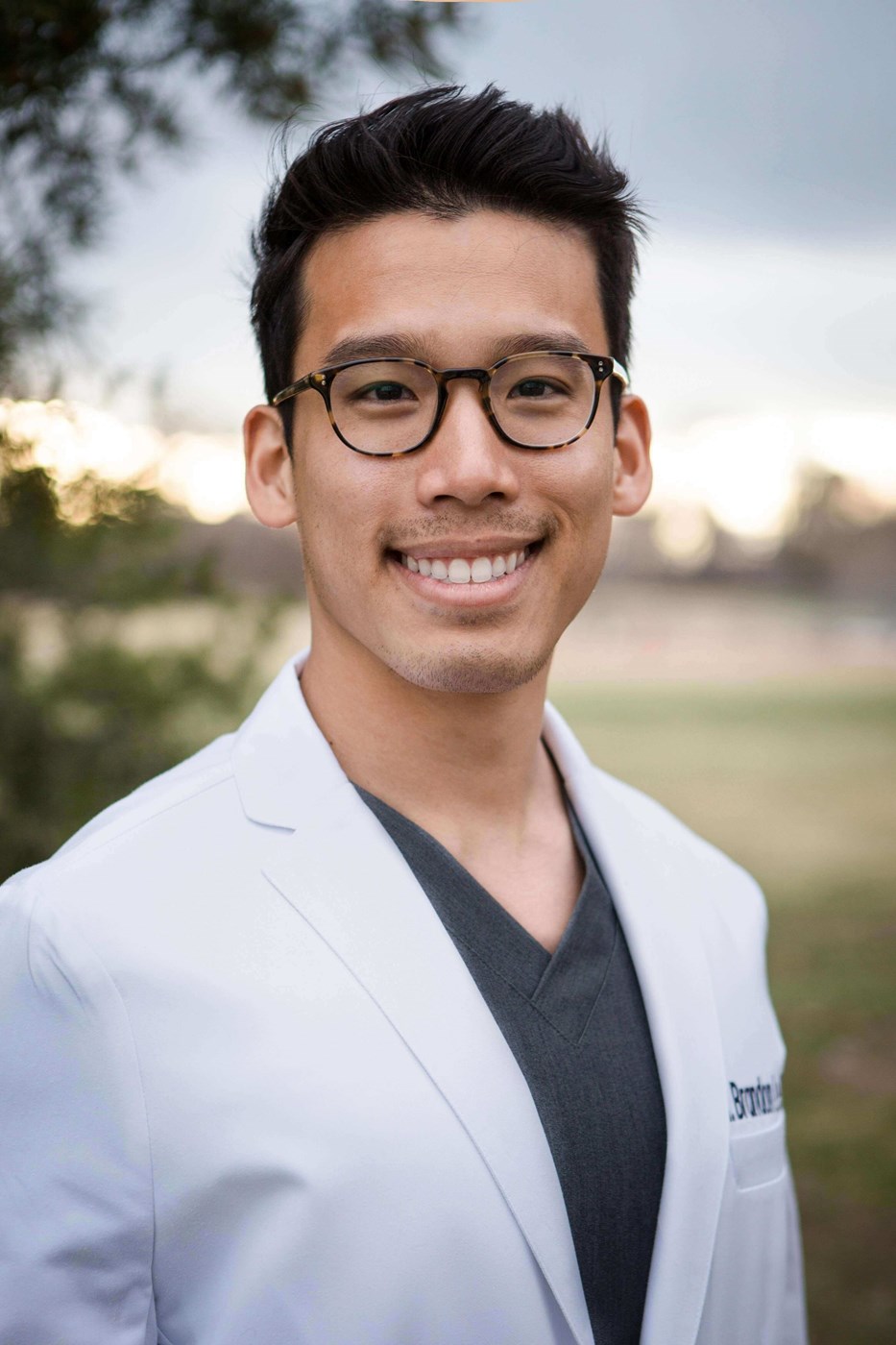 Dr. Le was introduced to his first hands-on exposure to dentistry through a merit badge with his Boy Scout troop. His experience led way to volunteering in clinics in high school and attending mission trips. He would go on to lead his troop for three years after earning his Eagle Scout rank. Over the years, Dr. Le traveled abroad to see the dentistry done in various parts of the world and found his passion to make comfortability and forming relationships his priority in dentistry.
Dr. Le earned his Bachelor of Science degree in biology at the University of California, San Diego. He then went on to earn his Doctor of Dental Medicine degree at Midwestern University in Arizona. He is a member of the American Dental Association and the Colorado Dental Association.
Through the amalgamation of his experiences, Dr. Le is committed to improving your oral health making each moment at the office both a meaningful and memorable experience. His focus on aesthetics, which influences much of his works of art in the office, is what drives him to create the best outcome for his patients who may be seeking that artisan touch combined with the knowledge of the most up-to-date technology in the field of dentistry.
In his free time, Dr. Le enjoys playing soccer, oil painting, teaching piano, taking road trips, spending time with friends and his Australian Shepherd named Remi. He also toured in Vietnam and Nuku Alofa, Tonga for dental humanitarian missions.
His favorite quote is, "Never accept the world as it appears to be. Dare to see it for what it could be."