About Root Canal Treatment
Broken or decayed teeth are typically taken care of with a tooth-colored filling or other form of treatment when they are discovered and dealt with in time. Nevertheless, if the damage extends to the core of the toothsometimes referred to as the pulp root canal therapy is usually needed to return oral health and prevent extraction. A root canal is a specialized procedure provided at DentalWorks - Hyperlingo to take out infected pulp tissue and close off the vulnerable tooth to enhance oral function. Dr. Dentist Two restores infected or structurally damaged teeth with gentle root canal therapy and employs sedation techniques to further enhance patient relaxation. When you notice a significantly damaged or abscessed tooth, call our City, ST practice as soon as possible to learn more about the health benefits of gentle root canal therapy.
Reviews
"I confess I entered the lobby with some anxious feelings. Years of youthful neglect coming home to roost. The entire staff treated me like I was their only patient for the day; but every chair was occupied. This is the only review I have ever written. These professionals are the best! I've dropped in just to say hello. (Am I crazy to feel this way toward my dentist?) Thanks again, Dr Lee, Pink, and everyone! Sincerely, middle-aged disgruntled man."
- L.R. /
Google /
Mar 11, 2020
"Everyone is friendly and professional. Dr. Le is fun, friendly but most importantly I trust his experience and education. He is very thorough !"
- R.S. /
Google /
Mar 09, 2020
"Ever since Dr. Brandon Lee has come to this Rock Canyon Dental office my overall view/experience has changed significantly. Not only is he a perfectionist when it comes to his dental work, he is by far one of the most personable professionals I've ever met! He always takes the time to catch up with me and has an amazing memory of things we have talked about in the past. Additionally, he is extremely generous as evident with his monthly drawings; this month it's a beautiful wooden table that he made himself! I can't say enough about what a great dentist/man Dr. Lee is. I only hope he doesn't have plans to leave any time soon. Thanks brother and keep up the awesome job that you do!"
- M.J. /
Google /
Feb 16, 2020
"Great dentist and staff. Jorden the hygienist was super and professional took care and I didn't have to flinch. Awseome"
- H.B. /
Google /
Jan 25, 2020
"i Have nothing but good things to say about Dr Brandon Le and his team."
- L.E. /
Google /
Dec 20, 2019
Previous
Next
Are You a Candidate for a Root Canal?
Diseased inner pulp is often attributed to significant tooth decay, a large chip, or an injury. can order an x-ray and conduct assessment to decide if a root canal or a different option is necessary to relieve tooth pain and restore your health.
Usual symptoms that could signal you need a root canal consist of shooting or dull tooth pain, other continual oral pain, aching from biting, and sensitivity to warm or lower temperatures. You could also see swelling focused around the face or gumline, a pus-filled lump around the gums, or alteration in the color of a tooth after a trauma.
The latest techniques are used to increase a patient's relaxation throughout their root canal. At our City, ST office, root canals are carried out under local anesthesia, which may be coupled with sedation approaches to encourage additional relaxation. Once the tooth is numb, a covering is placed to safeguard the patient's oral structureshe affected tooth will be reached through a little opening created in the top of the tooth. The pulpwhich comprises the nerves and blood storage for every tooth will be extracted, and the inner canal will be modified using special tools prior to being carefully sterilized. should then close off the compromised tooth with an effective substance and finish it off with an anesthetic filling to kick off the rehabilitation process.
Whatever tooth pain you were experiencing before your endodontic treatment should begin to abate as soon as the root canal is finished. Over-the-counter pain relievers might also be utilized to minimize any discomfort or inflammation that forms after your treatment. will schedule a checkup consultation about a month after so that they can assess your recovery. Teeth corrected with root canal procedures are more vulnerable to injury and often need the protection of a personalized crown once totally recovered. A ceramic crown might then be crafted to return the wellness and visual appeal to the tooth.
Insurance Coverage for Root Canals
Typically, root canal therapy is covered in part by insurance plans. A member of our financial team will call your insurance company and relay any leftover out-of-pocket expenses. At DentalWorks - Hyperlingo, our professionals are happy to accept a variety of payment options and may help you find affordable medical financing alternatives.
FAQ ABOUT ROOT CANAL THERApy
What is a root canal?
The term "root canal" refers to the tiny, narrow passageways that branch from a central, hollow space in your tooth (called the pulp chamber) down to the ends of the tooth roots. A root canal procedure is used to save the tooth if the soft tissue deep inside of it (also known as the pulp) becomes acutely inflamed or infected.
What causes the need for a root canal?
If the tooth pulp becomes inflamed or infected, the tissue needs to be removed in order to save the tooth and stop the infection from spreading. A root canal is needed when bacteria reaches the nerve either from a large cavity, a crack in the tooth, or trauma to the tooth.
Is a root canal painful?
A root canal normally causes no more discomfort that a filling. The infection that makes the treatment necessary is what's painful because it is inflaming the tissue that has lots of nerves and is very sensitive. A root canal treatment actually relieves this pain.
How long will a root canal last?
With proper care, a restored tooth from a root canal treatment can last a lifetime.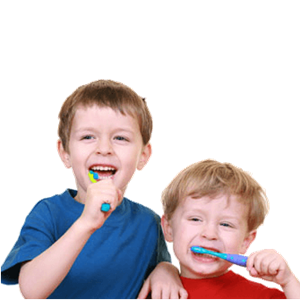 Save Your Tooth and Smile
Cracked or infected teeth may result in any number of dental and general wellness conditions when ignored or not addressed. However, with new discoveries in contemporary dentistry, a root canal offered at DentalWorks - Hyperlingo might be a simple approach to rescue your tooth and your dental health. Get in touch with our facility in City, ST to plan a visit with to find out about our specialized root canal therapy.
Related Procedures
Related Posts