What Is Periodontal Disease Treatment?
A number of kinds of dental problems, for example, disease, can adversely influence an individual's overall health. Often called disease, disease is a multi-stage dental infection that affects a growing number of patients annually. Attributable to destructive dental bacteria, periodontal disease is thought of as a major source of missing teeth for adults and has been connected to a range of general health conditions. These bacteria live within plaque deposits that collect on the teeth and produce toxins, which will start to harm the gumline, jawbone, and different structures that keep every tooth in its proper place.
Periodontal disease is primarily categorized in three different phases; the beginning phase of gum disease is gingivitis, then periodontitis. The latest and most serious level of the disease is known as advanced periodontitis. Identifying and managing gum disease as early as possible could halt the deterioration and maintain your health. have signs like swollen or red gums, bleeding while toothbrushing or flossing, or frequent sour breath (sometimes called halitosis), periodontal disease might be impacting dental health.
Fortunately, Dr. Dentist Two at DentalWorks - Hyperlingo provides many state-of-the-art procedures to take care of gum disease, no matter the severity. Get in touch with our practice in City, ST to set up your twice-yearly comprehensive examination and discover your solutions to address periodontal disease.
Reviews
"I confess I entered the lobby with some anxious feelings. Years of youthful neglect coming home to roost. The entire staff treated me like I was their only patient for the day; but every chair was occupied. This is the only review I have ever written. These professionals are the best! I've dropped in just to say hello. (Am I crazy to feel this way toward my dentist?) Thanks again, Dr Lee, Pink, and everyone! Sincerely, middle-aged disgruntled man."
- L.R. /
Google /
Mar 11, 2020
"Everyone is friendly and professional. Dr. Le is fun, friendly but most importantly I trust his experience and education. He is very thorough !"
- R.S. /
Google /
Mar 09, 2020
"Ever since Dr. Brandon Lee has come to this Rock Canyon Dental office my overall view/experience has changed significantly. Not only is he a perfectionist when it comes to his dental work, he is by far one of the most personable professionals I've ever met! He always takes the time to catch up with me and has an amazing memory of things we have talked about in the past. Additionally, he is extremely generous as evident with his monthly drawings; this month it's a beautiful wooden table that he made himself! I can't say enough about what a great dentist/man Dr. Lee is. I only hope he doesn't have plans to leave any time soon. Thanks brother and keep up the awesome job that you do!"
- M.J. /
Google /
Feb 16, 2020
"Great dentist and staff. Jorden the hygienist was super and professional took care and I didn't have to flinch. Awseome"
- H.B. /
Google /
Jan 25, 2020
"i Have nothing but good things to say about Dr Brandon Le and his team."
- L.E. /
Google /
Dec 20, 2019
Previous
Next
Candidates for Periodontal Care
Adults who might require treatment for gum disease those who notice even minimal gumline inflammation and bleeding anyone who has loose teeth and prominent damage to the close-by oral structures. When periodontal disease is discovered and treated quickly, individuals have increased potential to minimize the disease's harmful effects. A lot of adults have bleeding gums and inflammation, which might be mistaken for normal. However, bleeding and other indications of gum disease are never commonplace and need to be looked at at your earliest convenience by or someone on their staff.
We encourage patients to arrange a visit to DentalWorks - Hyperlingo if they notice one or more of the probable symptoms of gum disease. This might comprise puffy, red, or tender gums and even bleeding when toothbrushing or flossing. Long-term oral malodor or an unpleasant taste in a person's mouth can be an indicator as well. Individuals with progressing periodontal disease could end up with shifting teeth, elevated sensitivity, a reduced gumline, or discharge between the gums and teeth.
How Is Gum Disease Treated?
Identifying and addressing periodontal disease right away is vital to protect the state of your oral structures. To find out if periodontal disease is harming your oral wellness, our dental professionals will use a tiny device to assess the gaps separating your gums and teeth. If these gaps exceed 3 millimeters in depth, it can be a matter of concern. 3D x-rays will also allow to assess the quantity of jawbone holding each tooth and determine whether a later stage of periodontal disease has begun.
At DentalWorks - Hyperlingo, we use the latest screenings to diagnose any stage of gum disease and will craft a suitable course for care. The beginning stage of periodontal diseasegingivitis is often taken care of with an in-office cleaning and enhanced daily dental hygiene. To manage periodontitis, the next phase of gum disease, (occasionally called) therapy is offered every few months and paired with locally applied antibiotics. Final-stage cases of periodontal disease could be more efficiently addressed via a surgical method, such as flap surgery and bone transplant treatments.
Maintaining a meticulous dental care routine is vital once your periodontal disease has been addressed. During your session, and their team will provide you with beneficial advice to improve your daily brushing habits and help your smile. will then supply you with personalized post-treatment guidelines to you bounce back from your treatment quickly. Thorough maintenance cleanings, which tend to be critical in you improve your oral wellness and in preventing active periodontal infection from recurring, are typically scheduled a few times a year. These appointments at DentalWorks - Hyperlingo take the place of regular dental cleanings.
Is Periodontal Treatment Covered by Insurance?
Cost coverage for periodontal procedures might vary by your unique policy. Our business team will get in touch with your carrier to determine your coverage before we your care. 's staff at DentalWorks - Hyperlingo goes out of their way to make dental treatment as affordable as possible and accepts a number of payment options, such as in-house patient financing, to any additional portion stay well within your financial plan.
#1: Why is flossing your teeth so important?
Flossing your teeth twice a day helps to prevent tooth decay, or cavities. Regular use of dental floss can also reduce the risk of developing gum, or periodontal disease by removing food particles as well as a sticky substance called plaque that builds up on your teeth.
#2: What is gum/periodontal disease?
Periodontal or gum disease is an infection of the tissues that hold the teeth in place. It is caused by poor brushing and flossing habits that enable a sticky film of bacteria called plaque to build up on the teeth and harden. Periodontal disease can lead to swollen and bleeding gums, issues with chewing, and tooth loss.
#3: What are the symptoms of gum/periodontal disease?
The symptoms of gum disease are not always obvious until it has progressed to a more advanced stage. Consider seeing your dental provider if you suspect that you have any of the following symptoms associated with gum disease:
Swollen, red, or tender gums

Pain in your mouth

Bleeding when brushing or flossing your teeth

Gums have receded or pulled away from your teeth

Pus between your gums and teeth

Mouth sores

Chronic bad breath

Loose or separating teeth

Teeth that no longer fit together when you bite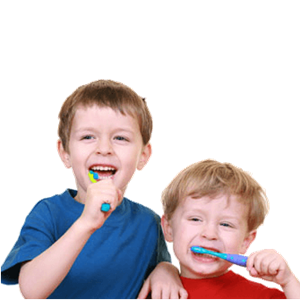 Stop Gum Disease in Its Tracks
Owing to state-of-the-art dental care techniques, DentalWorks - Hyperlingo can help patients who have gum disease receive effective solutions and regain the health of their teeth and gums. When you are affected by one or more problems associated with periodontal disease, we advise you to contact our City, ST practice at your earliest convenience. Cosmetic Dentist Dr. Dentist Two and their team are experienced in a number of solutions to manage any stage of periodontal disease.
Related Procedures
Related Posts